FOR IMMEDIATE RELEASE                                                                                                                                  CONTACT:
Corey Eschweiler, Esq.
California Injury Attorneys
(323) 999-HELP (323-999-4357)
THE EXPERT NETWORK CELEBRATES ITS NEWEST MEMBER, ATTORNEY COREY ESCHWEILER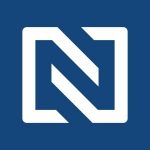 Hollywood, Calif. (November 22, 2017) – Corey Eschweiler, Co-Founder,  ER Injury Attorneys, has joined The Expert Network©, an invitation-only service for distinguished professionals. Mr. Eschweiler has been chosen as a Distinguished Lawyer™ based on peer reviews and ratings, dozens of recognitions, and accomplishments achieved throughout his career.
Mr. Eschweiler outshines others in his field due to his extensive educational background, numerous awards and recognitions, and career longevity. Mr. Eschweiler earned his Bachelor of Arts in finance, magna cum laude, from the University of Northern Iowa in 1995 and continued on to the University of Iowa College of Law. After graduating with distinction in 1998 and passing the Nevada State Bar that same year, he began litigating complex disputes on behalf of large corporations and insurance companies. Today, at ER Injury Attorneys, he uses his insider understanding of corporate defense to prevent those companies from taking advantage of his clients.
With 20 years of experience dedicated to law, Mr. Eschweiler brings a wealth of knowledge to his industry, and, in particular, to his area of specialization, personal injury law and commercial litigation. When asked why he decided to pursue a career in law, Mr. Eschweiler said:
"I had a mentor who was an attorney and community activist in my hometown. I saw how much of an impact he had on people's lives through his work and how the community would support the causes where he devoted his time. I didn't really understand it at that age, but as I got older and understood what he did for the community, it truly became inspiring."
As a thought-leader in his field, Mr. Eschweiler's extensive background sets him apart from his peers as a knowledgeable and effective advocate for injury victims and other plaintiffs. Over the years, he has built a reputation as an aggressive litigator who can resolve even the most complicated legal disputes in a timely manner. He always puts the best interests of his clients first and prioritizes personal attention combined with thorough preparation to ensure the best possible outcome in a time of uncertainty and pain. Mr. Eschweiler's success in recovering millions of dollars for his clients, including a $9.5 million business litigation settlement, has earned him selection among America's Top 100 High Stakes Litigators® for 2017, Trial Lawyer Board of Regents' Top 1% Nationwide, and a membership into the Multi-Million Dollar Advocates Forum®.
When he is not tirelessly fighting for his clients' rights, Mr. Eschweiler is committed to developing his local community, particularly when it comes to child advocacy. In the past, he has sat on the Executive Board of Directors for Big Brothers Big Sisters of Southern Nevada and has served as the Director of Candlelighters Childhood Cancer Foundation of Nevada. He also organizes the annual Las Vegas Lawyer Bowl, which has raised over $100,000 for various children's charities.
###
The Expert Network© has written this news release with approval and/or contributions from Corey Eschweiler. The Expert Network is an invitation-only reputation management service that is dedicated to helping professionals stand out, network, and gain a competitive edge. The Expert Network selects a limited number of professionals based on their individual recognitions and history of personal excellence.